Our History
Ecommerce Website Design
Sell your products online with an EasyShop e-commerce content management system from Positively Online. Easily add your own products to the store and sell to customers locally, nationally and Globally. Professional GEO location zones allows you to deliver your goods at the correct price to the right location. Payment for your products is made easy with over 25 different payment gateways including PayPal, World Pay and Sage Pay.

EasyShop is packed with features that will enhance your customers' experience whilst surfing your site, which is cross browser and device compatible with all desktop computers, tablets and mobile smart phones. There are many additional modules that can be purchased to add bespoke functionality to any part of the store admin or user view. EasyShop features a powerful SEO engine to make it friendly with Google and other search engines which is the key to online search marketing for your site. We provide options to help you get the most out of SEO optimization, keywords, page titles, and meta page descriptions.

Benefits of Using EasyShop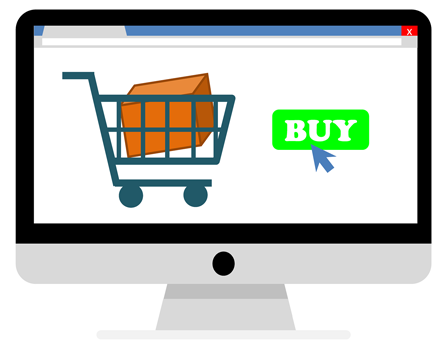 There are many benefits if you choose EasyShop to run your next ecommerce online store. The list below covers some of the main benefits.
Easy to set up products to sell online
Image file manager
Fast check out for customers
Display your own Ebay products
Pick up from store feature
Design tailored to suit your business brand
Social media integration
Call us today for a chat and let us show you what we can do for your online ecommerce business.
Telephone: 0114 303 0420

More about Positively Online...
Companies House records show that Positively Online Ltd was born on 12th March 2013, but closer examination shows that company number 5069307 was actually formed on 10th March 2004 as Britnett Training Services Ltd and traded as Britnett Web Services, an award winning web company. However, our roots really go back to the last century, as the business was founded by Paul Harper in 1999!
Britnett Web Services Vision and belief
Paul's vision back then was remarkable. Just think – there was no Google in 1999, best then were AltaVista, HotBot, and Northern Light. Getting onto the "information superhighway" required a 486 SX25 or a Mac 68030 series with a staggering 8MB of RAM and, while cable and DSL were becoming available, most still used dial-up modems.
He believed that the web was the future and that organisations' on-line presence would become more and more important as the world-wide-web grew and developed. He also believed that customers wanted to be able to manage their own website, albeit with help from the professionals. They certainly didn't want to be beholden to their web designers to make any and every little change to their website that they might need.
So, he found a content management system (CMS) and employed graphic designers and support technicians to make this happen. We are indebted to him for providing such a great foundation upon which we continue to build.
Britnett Web Services If Content is King…
The old adage is that content is king, whether that is a website, a book, a seminar or a training course – it probably applies to packaged food too! But if this is true, then control of the content is vital to business owners and organisations of all sizes.
Our first CMS was eShowcase from Hamilton New Media and this was followed in 2005 by our first own branded system called Britnett Carver based on a market leading American product. A new version (Carver 2) was introduced in 2010 along with an instance on one of the world's fastest servers known as Carver ADV supporting high-volume e-commerce sites.
Towards the end of 2011 we started to look around for a new e-commerce platform which would provide access to the kind of top-end functionality that the world has come to expect from using Amazon and other leading on-line shops. We launched EasyShop in May 2012 and the number of shops hosted by our new e-commerce system is growing by the week.
Britnett Web Services Experience counts
Paul and his team had great success providing websites and related services to local customers in and around the picturesque town of Barnard Castle, near Darlington on Teesside. Paul then decided to offer their services and technology wider afield and signed up a number of agents and, over the years, this developed to recruiting consultants and then, in 2010, to offering a more formal franchise opportunity.
The great benefit of this expansion has been the number of websites Britnett has developed over the years and hosts on an on-going basis. There are some 2000! If you have a look at our portfolio, we hope that you'll agree that you can see the experience we have built up in the outstanding quality and wide range of designs on show.
But the years under our belt and number of sites we've built hasn't only given us fabulous design skills, they have also helped us to develop unrivalled website support skills and a sophisticated set of processes and procedures.
Britnett Web Services Why Change
Britnett became part of the Pennine Holdings Group on 28th January 2011 with the specific intention of taking the business to the next level. One of the first things we realised was that although Britnett is a nice, short name that trips off the tongue, phonically it wasn't unique and anybody trying to find Britnett in a web browser, without knowing how it was spelled, would probably find a competitor rather than us!! We felt this was pretty fundamental to a business claiming to be an expert in the on-line world.
Having relocated to the more metropolitan location of Sheffield, we decided that we needed a new name; the challenge was to find the right one - one that reflected our experience, reliability and the proven track-record which delivers success time after time.
There is a modern tendency to go for something like Pink Chiwawa or XenicWeb, but we wanted something that struck the right balance between being at the leading-edge of web technologies and a stable, dependable organisation capable of helping people who don't do technology or aren't that comfortable in the world of IT.
The other modern requirement of a name is to be available as a domain name and after probably hundreds of disappointments, we discovered Positively Online towards the end of 2012 and began the complex process of rebranding during the 1st quarter of 2013.