Fully featured e-commerce and brochure websites with full support
You might be online - but are you positively online?
Do you... need a new great looking website; want to generate more leads and sales; want to be higher on Google; want to use Social Media and Blogs... but you're not sure how to bring it all together to make online work hard for your organisation, then have a chat with one of our specialists on 0114 30 30 420 now.
---
Ecommerce Website Design
Sell your products online with an EasyShop e-commerce content management system from Positively Online. Easily add your own products to the store and sell to customers locally, nationally and Globally. Professional GEO location zones allows you to deliver your goods at the correct price to the right location. Payment for your products is made easy with over 25 different payment gateways including PayPal, World Pay and Sage Pay.

EasyShop is packed with features that will enhance your customers' experience whilst surfing your site, which is cross browser and device compatible with all desktop computers, tablets and mobile smart phones. There are many additional modules that can be purchased to add bespoke functionality to any part of the store admin or user view. EasyShop features a powerful SEO engine to make it friendly with Google and other search engines which is the key to online search marketing for your site. We provide options to help you get the most out of SEO optimization, keywords, page titles, and meta page descriptions.

Benefits of Using EasyShop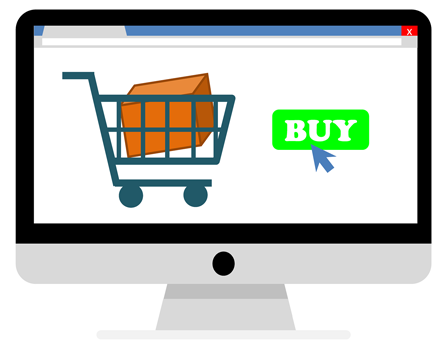 There are many benefits if you choose EasyShop to run your next ecommerce online store. The list below covers some of the main benefits.
Easy to set up products to sell online
Image file manager
Fast check out for customers
Display your own Ebay products
Pick up from store feature
Design tailored to suit your business brand
Social media integration
Call us today for a chat and let us show you what we can do for your online ecommerce business.
Telephone: 0114 303 0420

No HTTPS? What should I do? Act now!

Feb 02, 2017

Commencing in January 2017, Google's Chrome browser will start marking any web page that requires a password or credit card form field as insecure if the page is not using HTTPS. Eventually All sites without HTTPS will be flagged as not secure which could lead to a loss in internet...

Google Changing Rankings to Mobile Friendly Websites

Jan 03, 2017

Google is changing its rankings to favor websites that are friendly to mobile devices, the search-engine leader recently announced. http://googlewebmastercentral.blogspot.com/2013/06/changes-in-rankings-of-smartphone_11.html The flip side of that is that websites that aren't friendly to...

Design Principles Visual Weight And Direction

Jan 03, 2017

Every element on a web page exerts a visual force that attracts the eye of the viewer. The greater the force, the more the eye is attracted. These forces also appear to act on other elements, imparting a visual direction to their potential movement and suggesting where you should look...