On the 21/04/15 Google changed how it works giving preference to mobile friendly website. If you see an X then we can Mobilise your current website
My e-Front Door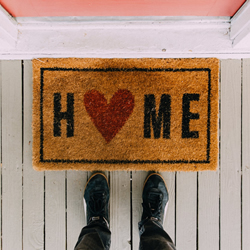 Domain Name and Email Hosting with Positive Support
Just because something can be done doesn't automatically mean that everyone will be able to do it – take high-wire walking for example. Similarly, just because something is cheap and relatively easy to do yourself, doesn't mean everybody would just get on and do it – cutting your own hair, springs to mind!
This is perhaps why so many sole traders and organisations still use domains such as btinternet or gmail or sky when they could very easily have their own, personalised, memorable and meaningful email address.
At Positively Online, we believe that many people and the organisations they represent (businesses or not-for-profit organisations, such as charities, clubs or societies) don't feel comfortable with the responsibility of registering and managing their own domain names – that's why we're here to help.
We help every step of the way; from helping you choose the right domain name for your organisation, through registering it, making sure it stays registered and warding off the scammers who will pretend to allow you to renew with them, to using your domain as the address for your website, however big or small that might be and hosting email accounts so that they are easily accessible on all your devices.
We can register .co.uk, .com, .org.uk, .net .uk and any of the other wonderful top-level domains (TLDs) available, plus we include the hosting, management and support for up 5 email accounts at no extra cost to you, with an unlimited number available under our easy-in, easy-out, super-value price plan.
We always register the domains in the name of our client's organisation so that there is no quibbling about ownership at some point in the future, and you never have to worry about asking us "dumb" questions or to help you get out of any technical pickles that you find yourself in – we're used to dealing with non-technical people (we even have some on the team!) and do everything we can to make things plain, simple and easy.
If you'd like to register a domain or transfer an existing one to us to help you manage it, get in touch today.