Positively Online Of Altrincham - Web design in Altrincham
You might be online - but are you positively online?
Do you... need a new great looking website; want to generate more leads and sales; want to be higher on Google; want to use Social Media and Blogs... but you're not sure how to bring it all together to make online work hard for your organisation, then have a chat with one of our specialists on 0114 30 30 420 now.
---
Ecommerce Website Design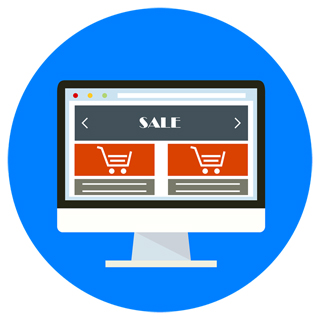 Ecommerce websites to help you sell your products and services on the web. Our ecommerce framework is called Easy shop content management system which makes it easy to add or change your products.
Selling your products is easy with Easy Shop which supports over 25 payment gateways including PayPal, Sage and many more. The content management system is an essential feature for creating professional looking products that sell.
If you are an existing ecommerce shop owner and need to sell more products via social media and search, our team of developers are here to help you achieve more product sales.
No HTTPS? What should I do? Act now!

Feb 02, 2017

Commencing in January 2017, Google's Chrome browser will start marking any web page that requires a password or credit card form field as insecure if the page is not using HTTPS. Eventually All sites without HTTPS will be flagged as not secure which could lead to a loss in internet...

Google Changing Rankings to Mobile-Friendly Websites

Jan 03, 2017

Google is changing its rankings to favor websites that are friendly to mobile devices, the search-engine leader recently announced. http://googlewebmastercentral.blogspot.com/2013/06/changes-in-rankings-of-smartphone_11.html The flip side of that is that websites that aren't friendly to...

Design Principles: Visual Weight And Direction

Jan 03, 2017

Every element on a web page exerts a visual force that attracts the eye of the viewer. The greater the force, the more the eye is attracted. These forces also appear to act on other elements, imparting a visual direction to their potential movement and suggesting where you should look...